Wildlife and Pet Ownership Workshop with Katie Dolan
Tuesday, March 24, 2020 - 6:00pm
POSTPONED. NEW EVENT DATE JUNE 17, 2020!
Join environmental writer Katie Dolan for a timely workshop for pet owners, just in time for the awakening of spring. Tickets include appetizers and a copy of Dolan's book, "Charles the Crowded Cougar."
Spring is a particularly vulnerable time for Colorado's wildlife. Bears come out of hibernation, while cougar kittens begin to hunt with their mothers. Mule deer and elk, including pregnant females, migrate to higher elevations. As more people spend time in wilderness areas, cougar-human/pet encounters are likely to increase. To live peaceable with our wild animals, we all need to learn more about their habits and habitats.
Katie Dolan is a journalist who lives with her husband and dogs in Edwards, Colorado. She has an MS in Environmental Studies from Yale and an MFA from Sarah Lawrence College, where she also taught courses on Animals in Literature.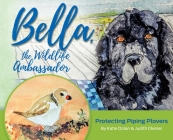 $28.00
ISBN: 9781733958622
Availability: Not Currently On The Shelf, But We Can Ship It To You In 3-5 Days
Published: Katie Dolan - January 1st, 2020
---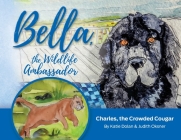 $29.00
ISBN: 9781733958615
Availability: On Our Shelves Now
Published: Katie Dolan - September 20th, 2019
---