Tuesday, October 19, 2021 - 6:00pm
Join award-winning and globe-spanning photographer Pete McBride as he speaks about and signs copies of his newest book, Seeing Silence! This gorgeous coffee table book showcases the natural beauty often from vantages where no other photographer has ever stood, places that remind us of the magic of being "truly away" and how such places are vanishing.
This seven-continent visual tour of global quietude reveals the wonders of hushed places in spectacular imagery--from the thin-air flanks of Mount Everest to the depths of the Grand Canyon, from the high-altitude vistas of the Atacama to the African savannah, and from the Antarctic Peninsula to the flowing waters of the Ganges and Nile. McBride's photography is not only visually arresting but, abounds with the power in nature's own sounds. This book contains text contributions from renowned environmentalist Bill McKibben and adventurer Erik Weihenmayer, the first blind person to summit Mount Everest.
Pete McBrideis a self-taught photographer, filmmaker, writer, and public speaker who has traveled on assignment to over 75 countries for the National Geographic Society, Smithsonian, Google, and The Nature Conservancy. His documentary Into the Canyon was nominated for a 2020 Emmy, and his book The Grand Canyon won a National Outdoor Book Award.

$30.00

ISBN: 9780847870868
Availability: Coming Soon - Available for Pre-Order Now
Published: Rizzoli - September 28th, 2021
---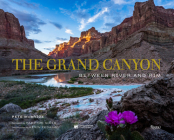 $55.00

ISBN: 9780847863044
Availability: Not Currently On The Shelf, But We Can Ship It To You In 3-5 Days
Published: Rizzoli - September 25th, 2018
---