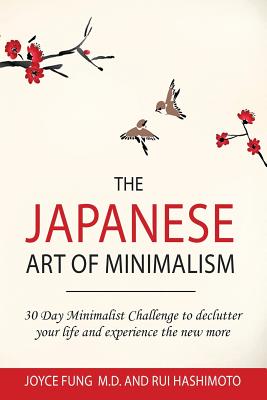 Description
---
Are you feeling overwhelmed? Tired of constantly chasing happiness? Does your life feel out of control? ENOUGH IS ENOUGH, it's about time to reclaim that life that you should be living now Take action today and be changed once and for all
Today only, get this Amazon bestseller for just $0.99. Regularly priced at $4.99. Read on your PC, Mac, smartphone, tablet or Kindle device.
This book contains proven steps and strategies on how to declutter your life and experience the new more We live in a world where stress is as common. We work to the point of extreme exhaustion. Everyone is just too rushed, hurried, and stressed. We alleviate our stress by using coping mechanisms that could potentially harm us - shopping for more stuff, binge eating, and engaging in time-wasting activities such as playing video games or even gossiping. We fill our lives with needless activities, relationships, and clutter. This makes us lose sense of who we really are and what's important to us. This is the reason why the Japanese people have developed a lifestyle that strips away the inessential things in their lives. It's called minimalism. In this book, you'll find a step by step guide on how to practice minimalism. Now is the perfect time to experience the magic of living a simple life. Here Is A Preview Of What You'll Learn...
How minimalism can help you clear your mind, get rid of physical clutter, increase your happiness, and improve your life
Exciting and easy to follow morning routine exercises that energize your mind, body, and spirit
how to recalibrate your focus
How to end toxic relationship and forgive those who have wronged you
How to organize and transform your personal space into a clean and neat place
Tips that can help you save money and also make money out of the minimalist lifestyle
the minimalist therapy
Meditation techniques that help clear your mind and relieve stress
Much, much more
Download your copy today
Take action today and download this book for a limited time discount of only $0.99 Get this book for FREE with Kindle Unlimited.
About the Author
---
Joyce Fung is a short story author, novelist and has more than 30 years of working experience in Counseling Psychology. Her passion is bringing healing to people who have been through depression, traumatic experience and hard times in life. Her current research interests include the secret behind Japanese longevity.