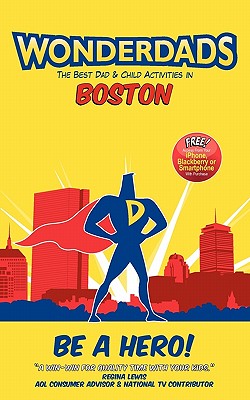 Description
---
"Dads living in Boston finally a resource specifically for you WonderDads features the best Dad and child activities, restaurants, stores, sporting events, outdoor recreation, and unique adventures specifically geared to Dads. With over 400 inspiring ideas and itineraries you'll now always have an exciting idea for something to do together Plan a memorable activity, take your child on an impromptu dinner, visit a hidden spot, take a road trip together, or countless other possibilities go ahead, be a hero

* Updated annually, WonderDads provides the most accurate and up-to-date ideas for Dad/Child activities.

* Includes over 400 entries, broken out by Best Dad/Child Activities, Best Dad/Child Parks & Outdoor Recreation, Best Dad/Child Restaurants, Best Dad/Child Stores, Best Dad/Child Sporting Events, and Best Dad/Child Unique Adventures.

* Also includes special ideas for "Best Things to do On a Rainy Day," "When You Have the Kids for a Full Day," "The Best Splurges," "The Best Road Trips Under 1 Hour Away," and "The Most Memorable Dad/Child Events."
"