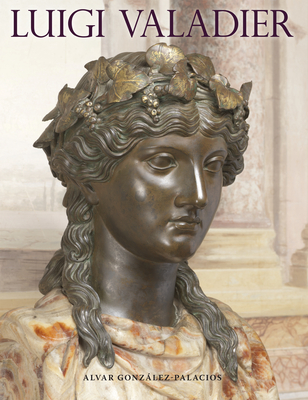 $99.95
Email or call for price.
Description
---
Luigi Valadier (1726-1785) was an extraordinarily inventive Roman metalsmith, talented draughtsman, and maker of both table decorations and objects in gilt bronze, marble, and hard stone. His exquisite table centrepieces--produced for popes, royalty, and aristocrats, in Rome, as well as in France, England, Spain and Portugal--were considered the height of luxury in the eighteenth-century, and his fame spread far and wide. This new volume highlights fifty works produced by the Valadier workshop with comparative objects, designs and transcripts.
Lavishly illustrated, this volume is the first complete monograph on Luigi Valadier and the only comprehensive publication on Valadier in English. Shedding new light on the provenance and dating of some work, the volume further identifies the exact roles performed inside the workshop by the celebrated dynasty of craftsmen that included Luigi's French-born father Andrea and his son Giuseppe, as well as detailing the Valadier family's collaborations with other workshops and artists. Luigi Valadier provides an indispensable resource for future scholarship and is a must-have for collectors, dealers, and scholars.