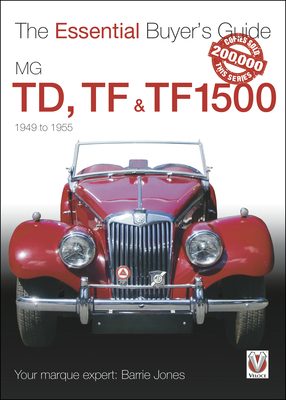 $19.95
Email or call for price.
Description
---
Having this book in your pocket is just like having a real marque expert by your side. Benefit from the author's years of MG TD & TF ownership, learn how to spot a bad car quickly and how to assess a promising one like a professional. Get the right car at the right price!
About the Author
---
Barrie Jones still owns the 1955 TF1500 that he bought in 1966. It has now covered more than 200,000 miles, and he does all his own maintenance. Barrie is the TF Registrar for the MG Car Club T Register, and also its TD/TF Technical Specialist. His book BarrieÆs Notes is regarded in MG circles as the definitive technical book on TFs. Barrie has owned a total of 20 MGs, including MGBs and V8s. His recent MGB book sold out, and is now on its second print run.