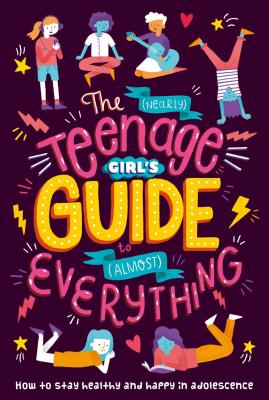 Description
---
Stress. Hormones. School. Social media. It's a lot for a teenager to handle. Luckily, this guide has got it all covered: the good, the bad, and the kind of icky. This is The (Nearly) Teenage Girl's Guide to (Almost) Everything.
Chapters include topics on:
Puberty, hormones, body changes
Feelings, relationships, family, stress
And more!


About the Author
---
Dr. Sharie Coombes, Ed.D, MA, SQHP, B.Ed, is a child, adolescent & family psychotherapist who loves to use neuroscience to help people understand themselves. She has worked extensively with young people and families in schools and in the NHS. She is now part of the British Red Cross psychosocial team.