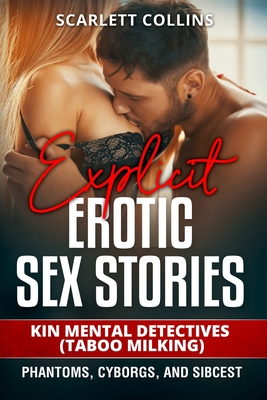 $23.95
Email or call for price.
Description
---
Get comfortable, dim the lights and let your Imagination Run Wild with this Exciting Story...
Your Customer Never Stop Reading this Exciting Explicit Romance Novel Book
Faith and Silas are two siblings who like each other, and the last thing on their minds would be to be sexually intimate with one another, but one thing in life you cannot run away from, nor shy away from, is your destiny. The two siblings, who had many difficulties in life, were still standing strong and standing firm. Silas would always be around Faith and would always advise her and give her the emotional strength she needed. But this closeness soon started to take a new twist. They would be together, and most times, Silas would stroke Faith's hair and so on. But one day, one thing led to another, and they were together. Tension built up between the duo, they ended up having explosive sex, and to Faith's dismay, she enjoyed it and would look forward to more intimacy with Silas. It's been a long time since she had been fucked like that, and she enjoys it...
Buy it NOW and let your customers Become Addicted to the Incredible Series of Novels written by Scarlett Collins