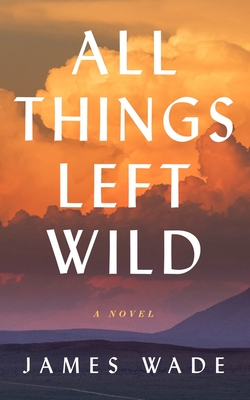 Staff Reviews
---
This is a page turner, but you'll want to take your time due to the poetic language and vivid descriptions. Alternating perspectives of good-hearted Caleb, drawn into a violent lawless world, and Randall a wealthy unexperienced rancher, with the Mexican Revolution as a backdrop. Excellent transformation of these complex characters and the secondary characters captured my heart. Shows how good and evil can inhabit a single body – who's the villain and who's the hero? There are gritty scenes, tender moments and lots of cowboy poet philosophy. A combination of Cormac McCarthy, Charles Portis and Larry McMurtry.
— From
What Karin is Reading
Description
---
After an attempted horse theft goes tragically wrong, sixteen-year-old Caleb Bentley is on the run with his mean-spirited older brother across the American Southwest at the turn of the twentieth century. Caleb's moral compass and inner courage will be tested as they travel the harsh terrain and encounter those who have carved out a life there, for good or ill.
Wealthy and bookish Randall Dawson, out of place in this rugged and violent country, is begrudgingly chasing after the Bentley brothers. With little sense of how to survive, much less how to take his revenge, Randall meets Charlotte, a woman experienced in the deadly ways of life in the West. Together they navigate the murky values of vigilante justice.
Powerful and atmospheric, lyrical and fast-paced, All Things Left Wild is a coming-of-age for one man, a midlife odyssey for the other, and an illustration of the violence and corruption prevalent in our fast-expanding country. It artfully sketches the magnificence of the American West as mirrored in the human soul.