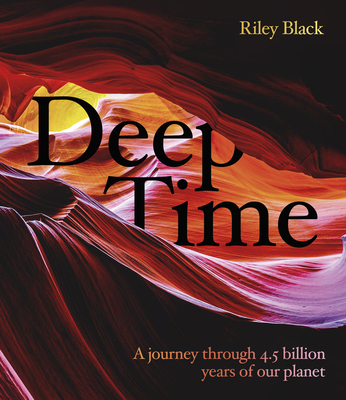 Staff Reviews
---
The universe is ancient. 13.77 Billion years old, a measure of time that is almost unimaginable. Deep Time takes us through those years in a way that both compresses time and A brilliant history of the evolution and diversification of mammals. Brusatte combines humorous anecdotes, detailed scientific analysis (who doesn't want more information about mammal jaw connections?), and imaginative reconstructed narratives of various time periods to create a cohesive and engaging look into mammals, their origins, and all the weird and wonderful ways they are different from other lineages. A great book for natural history buffs! makes you aware of its vastness. Black utilizes gorgeous photography and interesting prose to talk about a wide range of topics including the Hubble Deep Field, the Grand Canyon, stromatolites, Pando, and Hadrian's Wall. This is a great book for anyone who has an interest in Big History or wants a coffee table book that will inform as well as be beautiful.
— From
What Kathleen Is Reading
Description
---
Deep time is the timescale of the geological events that have shaped our planet. Whilst so immense as to challenge human understanding, its evidence is nonetheless visible all around us.
Through explanations of the latest research and over 200 fascinating images, Deep Time explores this evidence, from the visible layers in ancient rock to the hiss of static on the radio, and from fossilized shark's teeth to underwater forests. These relics of ancient epochs, many of which we can see and touch today, connect our present to the distant past and answer broader questions about our place in the timeline of the Earth.
Charting 4.5 billion years of geological history, this is the story of our world, from its birth to the dawn of civilization.