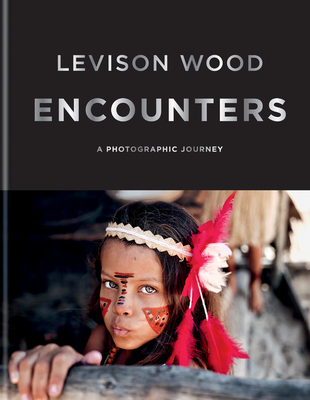 $40.00
Not Currently On The Shelf, But We Can Ship It To You In 3-5 Days
Description
---
Embark on a voyage of adventure with award-winning writer and photographer Levison Wood, as he explores his most significant encounters with conflict, heritage and community at the edge of the world.
Encounters brings together 15 years of Levison's photography for the first time, telling the incredible stories of the world's most remote places and the people who live there. With his unique experiences in extraordinary locations and his eye for compelling compositions, Levison has created a memorable and powerful collection of images that shows the true stories of his adventures from ground level.
Chapters include Frontiers, Levison's intrepid ventures to remote environments; Conflict, documenting his time spent in war zones; Heritage, his encounters with traditional civilizations; and Community, his experiences of unprecedented hospitality around the world.
About the Author
---
Levison Wood is a professional explorer, writer and photographer. He served for 12 years as an Officer in the British Parachute Regiment, including an operational deployment to Afghanistan fighting against Taliban insurgents in Helmand and Kandahar.
Since 2015, Levison has written six award-winning books, all of which have been translated into several languages and published internationally. Walking the Himalayas won Adventure Travel Book of the Year at the Edward Stanford Travel Writing Awards (2016). Walking the Nile and Walking the Americas were both Sunday Times bestsellers. His five TV series to date have been broadcast and distributed in over 100 countries worldwide. He is an elected Fellow of the Royal Geographical Society, the Explorers Club and visiting Fellow at CASS business school.