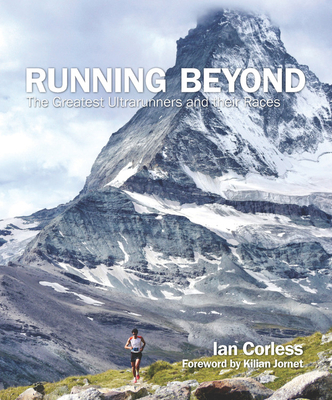 Description
---
Ultra running is one of the world's fastest growing sports and in Ian Corless who runs the scene's most influential podcast, ultra-running has the perfect author to chronicle its rise. Running Beyond is a homage to the sport's legendary races, unique, commissioned photography, captures the diverse and striking terrain - from mountail peaks, to jungles and deserts. Through interviews with the legendary athletes of the sport, Running Beyond is the ultimate homage to the ultra-running world. Foreword by record-breaking, world number one, Kilian Jornet (Run or Die).
About the Author
---
Ian Corless is a photographer, writer, reviewer and blogger at iancorless.com. Ian is currently travelling the world capturing stories from some of the most iconic ultras on the planet. In addition, Ian is creative director and host of an ultra running podcast called Talk Ultra. It covers ultra running throughout the world bringing news, reviews and interviews. iancorless.com talkultra.com
Praise For…
---
"a wonderfully informative, visually inspiring, immerse-yourself-for-hours coffee-table book."
- Run Ultra
"Running Beyond is a must have for any trail runner, outdoor enthusiast or simply anyone who wants ot see what real skyrunning is all about. If these images don't get you on the trails, I don't know what will!"
- Stevie Kremer, 2013 Skyrunner® World Series Champion
"It couldn't be a better person than Ian to write about all these races. It's a pleasure to read and to find inspiration for new races and experiences."
- Emelie Forsberg, Skyrunner® World Series' Champion