To Look a Nazi in the Eye: A Teen's Account of a War Criminal Trial (Paperback)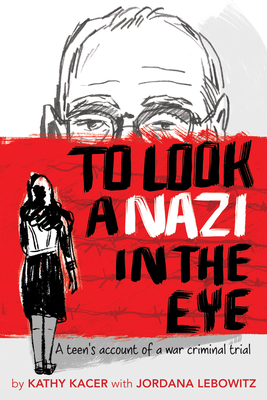 $13.95
Not Currently On The Shelf, But We Can Ship It To You In 3-5 Days
Staff Reviews
---
What does it mean to seek justice over 50 years after the injustice happened? Does it serve the system, the people or the greater good? Through the trial of a former SS Guard at Auschwitz, you hear from the guard himself, survivors, off-spring of survivors and Holocaust deniers. The book was more than I would have ever hoped for. Hear why someone would become a Nazi, their thoughts over watching 300,000 Jews perish, and the stories of what happened to those within the barbed wire. See the parallels of how Germany presents it's past, compared to how America hides our past. This book will stay with me forever and hopefully with everyone that reads it.
— From
What Mackenzie is reading
Description
---
The true story of nineteen-year-old Jordana Lebowitz's time at the trial of Oskar Groening, known as the bookkeeper of Auschwitz, a man charged with being complicit in the death of more than 300,000 Jews. A granddaughter of Holocaust survivors, Jordana attended the trail. She realized that by witnessing history she gained the knowledge and legitimacy to be able to stand in the footsteps of the survivors.