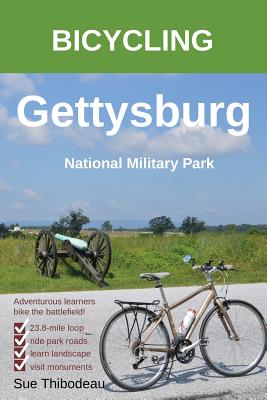 $32.00
Not Currently On The Shelf, But We Can Ship It To You In 3-5 Days
Description
---
Bicycling Gettysburg National Military Park: The Cyclist's Civil War Travel Guide is the one-and-only book that you need to bicycle the Gettysburg battlefield. Take a ride back in time and learn the three-day story of the Battle of Gettysburg (July 1-3, 1863) from the perspective of a bicyclist.
This book's 286 full-color pages are packed with 34 maps, 100+ monument and landscape photographs, and GPS points for a 23.8-mile looped tour over 6,000 acres of park land. Written for experienced and recreational bicyclists alike, this guidebook is a treasure trove of historical summaries that even licensed battlefield guides will enjoy reading and (re)committing to memory.
The author learned from personal experience that Gettysburg auto tours are not ideal for bicyclists who want safe, circular, and historically themed rides over park lands (avoiding traffic, where possible). This guidebook is the answer.