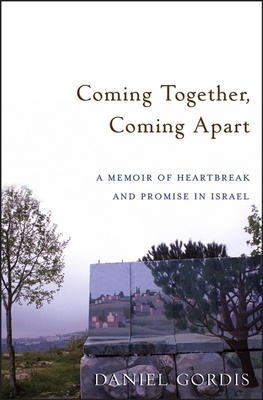 $16.99

Not Currently On The Shelf, But We Can Ship It To You In 3-5 Days
Description
---
Praise for Coming Together, Coming Apart ""Interesting conversation is Israel's most ingratiating commodity, and this is an especially interesting one. To read Coming Together, Coming Apart is to be engaged in an ongoing dialogue with one of Israel's most thoughtful observers--an American who made Israel his home, despite its imperfections and dangers. Gordis's conversational narrative is irresistible.""
--Alan dershowitz, author of The Case for Israel ""Whether describing a walk through Jerusalem in snow, a hike in the desert, or a farewell family drive to the Gaza settlements, Gordis manages to capture the essential details that tell us the larger meaning of our Israeli lives. There is much irony in this book, and also anger, especially against those who unfairly judge Israel in its most desperate and noble times. Most of all, though, this book is the chronicle of a love story--of an immigrant family in Jerusalem falling in love with Israel and, through that love, discovering the strength to cope with life on the front lines of a jihadist war. As a fellow Jerusalemite, I feel a profound debt to Gordis for explaining what it means to raise a family in the middle of a terror zone, and the courage that average Israelis instinctively display in maintaining the pretense of normal life. Those of us who share his passion are fortunate to be so well represented by this book.""
--Yossi Klein Halevi, Foreign Correspondent, The New Republic.