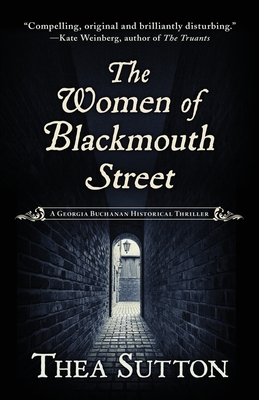 $17.99

Not Currently On The Shelf, But We Can Ship It To You In 3-5 Days
Description
---
"Compelling, original and brilliantly disturbing." Kate Weinberg, author of The Truants.
A gifted psychologist is forced to hunt a serial killer or risk having a dark chapter of her past exposed but her mission may mark her as the next victim...
1890's London. Strong-willed Georgia Buchanan, a mind doctor and heiress, spends her time with the mad, the bad, and devils incarnate, armed only with her expert understanding of the human psyche.
But when her young, high-profile patient unexpectedly commits suicide, Georgia leaves Boston under a cloud of guilt. Lured to London's notorious Bedlam asylum, she's trapped by a vengeful detective and a dangerous anarchist-who know too much about her-into tracking a serial killer of women in the city's East End.
As Georgia struggles to prevent more women from meeting a violent end, her own secrets and closest ties are stripped bare... With her Harvard mentor, William James, and his sister. With her wealthy, scandalous father. With a troubled patient. All the while the city's streets reel with carnage and social unrest. Alone and questioning her abilities as the killer closes in, Georgia has one last chance to save the innocent before she confronts the most devastating truth yet.
A shocking, fast-paced period thriller, The Women of Blackmouth Street conjures a lush and gritty world of psychological profiling, political upheaval, and women on the edge of madness.