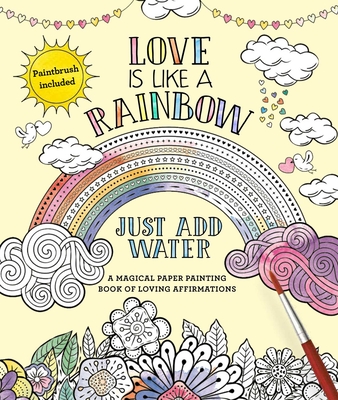 $14.99

Not Currently On The Shelf, But We Can Ship It To You In 3-5 Days
Description
---
Lovely painting fun with positive thoughts included!

If you like to color but get tired of dragging around a case of markers, try this magic-paper painting book where the pigment is infused directly into the paper! All it takes is a dab of water on your brush, and colors will magically appear as you swish over each of the 30 vibrant designs. The book includes a fine-tip paintbrush and a water-resistant flap to protect your work. Each design has an affirmation of love to induce a smile while you paint. This is an easy, portable, convenient way to enjoy painting fun for hours!
 
About the Author
---
Thunder Bay Press is an imprint of Printers Row Publishing Group, a wholly owned subsidiary of Readerlink Distribution Services, LLC, the largest full-service book distributor to non-trade booksellers in North America. Thunder Bay publishes across a wide and varied range of formats and categories, from fun, interactive activity titles and kits on subjects such as origami, cooking, crafts, games, and art to reference books suitable for gift-giving in categories like art, fitness, pets, travel, history, culture, sports, and nature. Thunder Bay Press celebrates the book in all its forms, and publishes something for everyone. They're headquartered in San Diego.