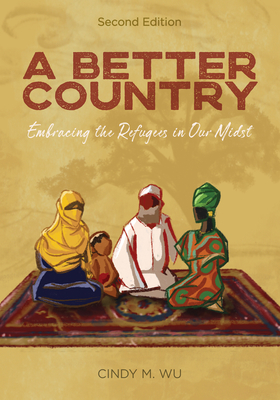 $12.99

Not Currently On The Shelf, But We Can Ship It To You In 3-5 Days
Description
---
You Were Once Strangers Jesus said, "I was a stranger and you invited me in." (Matthew 25:35)
More than two thousand years ago, Jesus challenged us to welcome and care for the strangers among us. How do we fulfill this challenge? What does compassion look like today?
A Better Country aims to help Christians--specifically Christians in the United States--think theologically and practically about the ongoing and changing refugee needs. This workbook is divided into six lessons followed by a personal action plan as your application. The second edition includes additional questions for discussion, along with spiritual practices at the end of each chapter for transformation of mind, heart, and soul in our posture toward refugee welcome.
This resource balances information and reflection that will stimulate excellent group discussions and individual study. May you be inspired to action, and may you develop a heart to welcome refugees with compassion and dignity in Jesus's name.

About the Author
---
Cindy M. Wu is an author, missions mobilizer, and ordained minister. She and her husband are co-founders of Mosaic Formation, a ministry focusing on the spiritual formation of leaders serving diverse and underserved communities. Cindy holds an MA in Religion from Gordon-Conwell Theological Seminary and is the author of books on global Christianity and the refugee crisis. Get further acquainted at www.cindymwu.com.