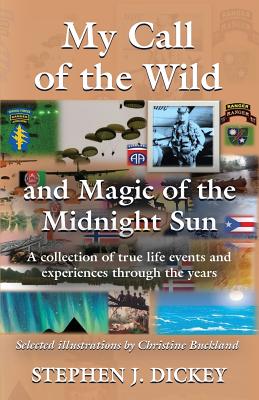 Description
---
This is a collection of true experiences, events, and adventures, and is not intended as an autobiography. It details events from what author Stephen Dickey remembers as a boy with family, and continues as he grows up, all the time developing his love for the outdoors, the world around him, and adventures.
As he grew up, his father was active in their excursions and passed the spirit of adventure to him and his brother. As a military family, they moved often, and they enjoyed an active life with lots of adventures and travels, and running free in the great outdoors. This book details such travels and experiences growing up, and later through life. All events described are true and continue further to years of travel and adventure as a soldier in the U.S. Army, enjoying challenges as a Ranger, and in Special Forces. As he enjoyed these experiences as a young man, he felt his call of the wild.

With his wife and sons, he continued to feel the thrills and fun. The excursions and adventures brought with them satisfaction and peace. Ultimately, that feeling of success and the physical challenges all contributed to what he calls My Call of the Wild.