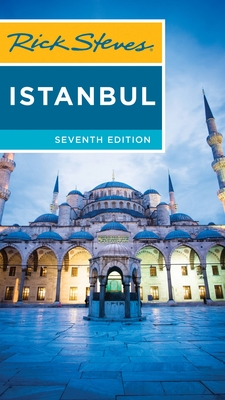 Description
---
You can count on Rick Steves to tell you what you really need to know when traveling in Istanbul.

Following Rick's self-guided tours, you'll experience the wonders of East and West in this fascinating city—the capital of two great empires. Explore one of the world's largest domed churches, haggle with merchants in the lively Grand Bazaar, and discover the secrets of the sultan's harem in Topkapi Palace. Wander through monumental mosques, shop along sophisticated avenues, and watch whirling dervishes in action. Cruise the Bosphorus for a quick trip to Asia, and end the day relaxing in a Turkish bath.

Rick's candid, humorous advice will guide you to good-value hotels and restaurants in delightful neighborhoods. You'll learn how to get around on the city's trams and ferries, and which sights are worth your time and money. More than just reviews and directions, a Rick Steves guidebook is a tour guide in your pocket.

About the Author
---
Lale Surmen Aran and Tankut Aran—an Istanbul-based couple who have been married for 11 years—lead tours for Turkish and American groups to wherever they can (including Best of Turkey tours for Rick Steves' Europe Through the Back Door). They have a passion for unusual travel destinations, and always enjoy learning about the past, present, and future of the peoples of the world. With each trip, they say they become new souls, enriched and enlightened, taking one step forward. In addition to traveling, tour guiding, and guidebook researching, they run an Istanbul-based "Back Door"-style travel agency, SRM Travel (srmtravel.com).