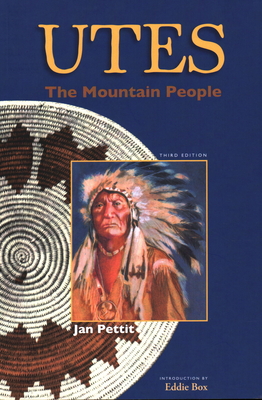 Staff Reviews
---
Sometimes it's hard to imagine life in Colorado before interstates, tunnels, and ski resorts. But, of course there were people here for centuries before European settlement. Who were they? How did they live? I find myself wondering these things while backpacking, standing in the mountains, trying to imagine surviving the harsh Winter. Your American History class probably never covered these incredible original mountain people.
— From
What Christopher is reading
Description
---
The heart of Ute history lies in the oral tradition and is slowly fading away. This book presents the rich panorama of Ute history, from the archaeological features of prehistoric Ute cultures to elements of present-day Ute culture. A wealth of rare and historic photographs of early Utes and important leaders, and an abundance of information on tepee culture, Ute artwork, stories, songs, dances and religious ceremonies, hunting and horsemanship, wars, and treaties make this book a valuable resource for anyone.