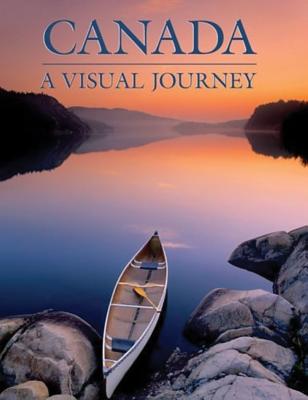 $39.95
Not Currently On The Shelf, But We Can Ship It To You In 3-5 Days
Description
---
A spectacular exploration of familiar places and seldom-seen treasures.
This lush book captures Canada from its southern border to the shores of the Pacific, Arctic, and Atlantic oceans, sweeping readers on a tour of the diverse landscapes in between, in 200 full-color photographs by the country's best photographers. Each page holds a new vista: the jagged peaks, delicate alpine flowers, and stunning glaciers of the Rockies; the rugged Canadian Shield and sprawling boreal forest much as they were centuries ago; the ancient First Nations totems of British Columbia's Queen Charlotte Islands. For those who've visited these places, this book is a breathtaking album of memories. For those who've yet to explore the country, Canada: A Visual Journey is the sightseeing tour of a lifetime.
Darwin Wiggett, Thomas Kitchin, Victoria Hurst, Mike Grandmaison, Wayne Lynch, Richard Hartmier, and Alan Sirulnikoff are included in the photo credits of Canada: A Visual Journey which presents a who's who of Canadian landscape and wildlife photography. Wander with them into the incomparable places the nation has to offer.
About the Author
---
Tanya Lloyd Kyi earned her Arts degree from the University of Victoria. She is the author and photo editor of the best selling Canada series and America series as well Canadian Girls Who Rocked the World. She lives in Vancouver.