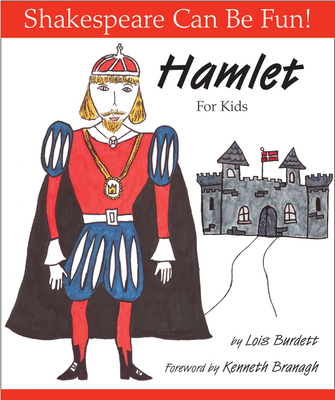 $9.95

Not Currently On The Shelf, But We Can Ship It To You In 3-5 Days
Description
---
Perhaps the best-known of Shakespeare's tragedies, Hamlet has all the ingredients for a gripping story: revenge and power, familial love and betrayal, dramatic sword fights, dark spooky scenes. Once again Lois Burdett has woven her own brand of magic by transforming Shakespeare's complex verse into rhyming couplets. She has created a version of Hamlet especially for children, even as young as seven, and one that readers of all ages will enjoy.
At the appropriately named Hamlet Elementary School in Stratford, Ontario, where Burdett has taught for over 20 years, her students have created wonderful drawings of Hamlet to illustrate Burdett's fluid rhymes. The students' interpretations are vivid evidence of Burdett's clever ability to bring Shakespeare's complex characters and intricate plots to life for young people.
About the Author
---
Lois Burdett is in great demand throughout North America and Europe for her workshops where she instructs educators how to familiarize young children with Shakespeare. Among other commendations, Lois Burdett has received Encyclopedia Britannica's National Award for Early Childhood Education, Canada's Meritorious Service Medal, the Canadian Teachers' Federation's Hilroy Fellowship, and two writers' awards. Burdett's many speaking engagements have included the International Reading Association and the National Council of Teachers of English. Her books, magazine articles, presentations and media interviews are testimony to her strong influence in the education community, where she has also been instrumental in helping teachers to incorporate Shakespeare into early grade curricula.