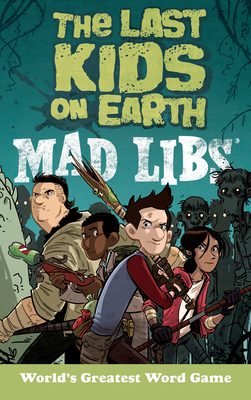 Description
---
Dive into the world of Last Kids on Earth--full of Zombies, Winged Wretches, and Vine Thingies--in these 21 stories inspired by the best-selling graphic novel!

Get your catapults, dig your moat, and sharpen your PLURAL NOUN. Last Kids on Earth Mad Libs is a heart-VERB ENDING IN "ING" adventure where you get to join in the monster apocalypse alongside Jack Sullivan--and it's also so funny that you might just laugh your PART OF THE BODY off.
About the Author
---
Leila Sales is the author of the novels Mostly Good Girls, Past Perfect, and This Song Will Save Your Life. She grew up outside of Boston, Massachusetts, and graduated with a degree in psychology from the University of Chicago. When she's not writing, she spends her time thinking about sleeping, kittens, chocolate, and the meaning of life. But mostly chocolate. Follow her @LeilaSalesBooks on Twitter.