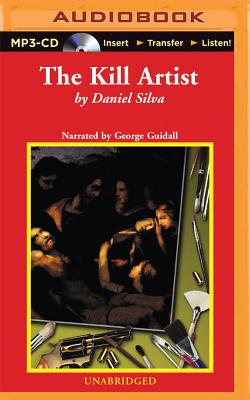 Other Books in Series
This is book number 1 in the Gabriel Allon series.
Description
---
Tightly written thrillers like The Marching Season have made bestselling novelist Daniel Silva a favorite of readers everywhere. In The Kill Artist, he paints an absorbing portrait of a reluctant hero's attempt to thwart an old enemy to preserve a precarious peace. After the assassination of his wife and son, Gabriel Allon retires from his brutal anti-terrorist career and loses himself in his previous cover job: art restoration. But when Tariq al-Hourani, the Palestinian terrorist responsible for his family's death, begins a killing spree designed to destroy Middle East peace talks, Gabriel once again slips into the shadowy world of international intrigue.
In a global game of hide-and-seek, the motives of Gabriel and Tariq soon become more personal than political. Filled with vivid action and a fascinating cast of supporting characters, The Kill Artist delivers pulse-pounding suspense, carried to a startling climax by the tension-packed narration of George Guidall.