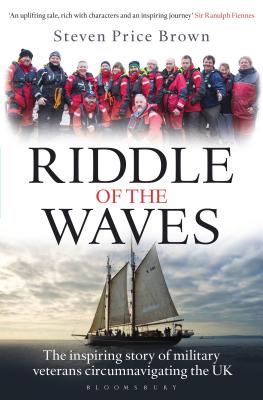 Description
---
Afghanistan, Iraq, Kosovo, Ireland – every crewmember aboard the Spirit of Falmouth had served in one of these trouble spots, had had almost unimaginably traumatic experiences there, and then had trouble readjusting to civilian life. Some were hospitalised, others ended up living on the streets, many of them found themselves alone and isolated.
This unique and inspiring account follows the Spirit of Falmouth's June 2016 voyage around the country these men had sworn to protect. The tall ship is the last remaining Merseyside Pilot Schooner, and the voyage was organised by veterans' charity Turn To Starboard to coincide with the 250th anniversary of the pilot service. The route took the men from Falmouth back to Liverpool, where the service started in 1766, the long way.
For many of the men it was a pilgrimage, visiting the places they cherish, family homes, spiritual places, the homes of their heroes. It was a chance for each of them all to finally put to bed the issues they all faced when returning to civilian life. Sailing proved to be greatly restorative, helping them to find purpose in their lives, friendship after months of isolation and finally to regain their sense of worth.
This is the story of the Spirit of Falmouth's crew – dramatic, uplifting, moving, and told with the inevitable darkly hilarious humour of those who have served.
About the Author
---
Steven Price Brown served in the Grenadier Guards for an arduous tour in Afghanistan in 2012. His platoon suffered appalling losses and as advance team medic he was at the centre of the most horrific incidents. After leaving the forces he retreated to Africa but became increasingly ill. Diagnosed with Post Traumatic Stress Disorder in October 2014 he returned to the UK but ended up homeless, living in a hostel and undergoing therapy. In October 2015, he was introduced to the military sailing charity Turn to Starboard, and discovered a new love of nature and a new purpose in life.
Praise For…
---
"A great book for a great cause." —The Lady
"5 stars: Plenty of books claim to be inspirational; this one truly is." —Soldier Magazine
"Inspiring. A triumph in every sense." —Devon Life
"Winningly straightforward, free from artifice, and captures the essence of the whole adventure: helping people get their lives back." —Geographical magazine