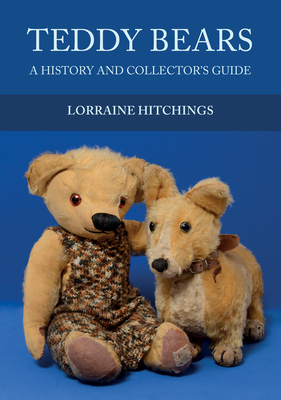 $24.95
Email or call for price.
Description
---
Since his birth in 1902 the teddy bear has captured the hearts of young and old alike. He has survived revolutions, flown in jet fighters and taken part in land and water speed records and in times of great conflict he has stayed by his companion's side. Children everywhere adore him because he is patient with them and his universal appeal has inspired adult collectors from all over the globe to spend countless amounts of money. With a range of previously unpublished images, Teddy Bear historian and collector Lorraine Hitchings offers a wonderfully nostalgic look back at one of the true icons of the 20th century.
About the Author
---
Lorraine Hitchings writes regular articles for Teddy Bear Times and runs a teddy bear website.