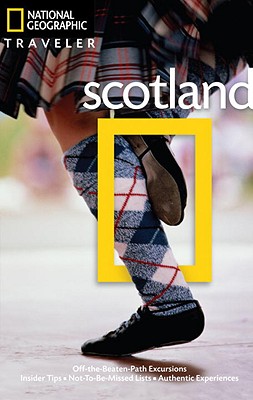 Description
---
The relaunched National Geographic Traveler guidebooks are in tune with the growing trend toward experiential travel, providing more insider tips and expert advice for a more authentic, cultural experience of each destination. These books serve discerning, curious travelers and supply information and interpretation not available on the Internet.

In response to the interests of today's traveler, the acclaimed National Geographic Traveler series includes exciting new editorial features, a contemporary redesign, and inviting new covers.
About the Author
---
Robin McKelvie is a native Scot with passion for traveling. Robin has written over 30 travel books, had articles and photographs published in over 50 magazines and newspapers across five continents, and has also worked on radio and TV.

Jenny McKelvie is an adopted Scot who has been a travel writer and photographer for over a decade. Jenny has co-authored over 20 travel guidebooks with her husband. She also writes travel articles for magazines and newspapers in the UK and travel intelligence reports on global trends.