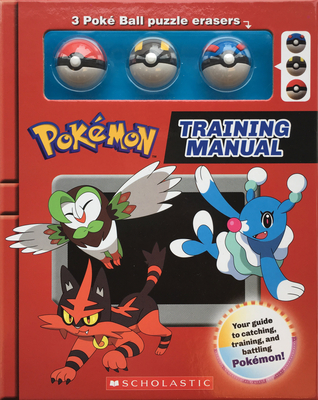 $11.99
Email or call for price.
Description
---
This Training Manual provides kids with all the info they'll need to catch 'em all and become awesome Pokémon Trainers. Plus, it's acked with three Poké Ball erasers!Trainers, it's time for a Pokémon battle! This exclusive Battle Box includes a manual with all the info kids need to know before they send their Pokémon into battle. It includes stats and facts on all known first partner Pokémon, plus battle training techniques, instructions on how to hatch Eggs and catch Pokémon in the wild, and much, much more.TheTraining Manual also features color, buildable erasers of three different Poké Balls: the standard red-and-white ball, the Great Ball, and the Ultra Ball.
About the Author
---
SIMCHA WHITEHILL lives in New York City, but has spent much of her career in the world of Pokémon. A graduate of New York University, she began working on the American show production team, has had a hand in developing games for the brand, and authored over two dozen Tomes about Ash, Pikachu, and their crew. Like most fans, Simcha shares the mantra, "Gotta catch 'em all." In addition to Pokémon, Simcha has also written for Disney and Nickelodeon.