The Soul of a Thief (Paperback)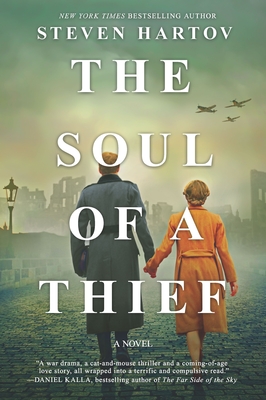 Staff Reviews
---
Satisfying little gem of a book with a fast-moving plot and vivid characters. At the core its a love story that shows the ironies of war. I found this full of suspense, action and even a bit of humor. Good if you liked Skeletons at the Feast and City of Thieves.
— From
What Karin is Reading
Description
---
A moving, lyrical novel of survival behind the front lines of occupied France, inspired by a remarkable but little-known detail of World War II history. Shtefan Brandt, serving in Hitler's SS, has made it through the war in spite of two secrets that are far more dangerous than the battlefield. First, he is a Mischling, one of the thousands of German citizens of Jewish descent who avoided the death camps by concealing themselves in the ranks of the German army. And second, he is in love with Gabrielle Belmont, his commanding officer's French mistress. As the war's end looms on the horizon, Shtefan's commander hatches a plot to escape Europe and fund a new life with a stolen fortune. A fortune that Shtefan, in turn, plans to steal from him...