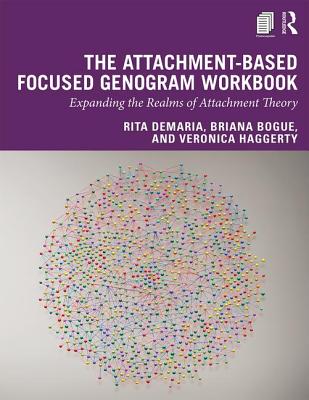 Email or call for price.
Not Currently On The Shelf, But We Can Ship It To You In 3-5 Days
Description
---
The Attachment-Based Focused Genogram Workbook is a hands-on guide for clinicians looking to integrate attachment research and family systems theory into their practice, with particular attention to intergenerational transmission processes.
The book introduces a range of relationship mapping and timeline tools, grounded in the use of focused genograms and the Intersystem Approach. Examining the importance of the therapeutic bond within a variety of client-systems, the book outlines a new methodology for identifying childhood attachment patterns, adult attachment styles, family scripts and attachment narratives, and contextual social bonds. Exercises are also included throughout to encourage reflective thinking and to consolidate key concepts.
Utilizing genograms as an essential tool in systemically focused family practice, this workbook will help therapists at all levels to apply and strengthen systemic considerations for clinical practice and research. The text also complements the revised edition of Focused Genograms, which uniquely applies attachment research for individuals, couples, and families in contextual clinical settings.
About the Author
---
Rita DeMaria, PhD, Licensed Marriage and Family Therapist (LMFT), is an American Association of Sexuality Educators, Counselors, and Therapists (AASECT) certified sex therapist and an American Association for Marriage Family Therapy (AAMFT) approved supervisor with extensive expertise in systemic applications of attachment theory within a comprehensive focused genogram methodology, and with a unique focus on disorganized attachment. Briana Bogue, Marriage and Family Therapist (MFT), PhD Candidate, is a couple and family therapist and trauma researcher. She has dedicated her research and clinical work to understanding how individuals, couples, families, and larger systems experience trauma and access resilience. Veronica Haggerty, MA, Registered Nurse (RN), MFT, is a couple and family therapist and a victim advocate committed to helping individuals, families, and couples navigate a pathway to healing.