Policing the Black Man: Arrest, Prosecution, and Imprisonment (Hardcover)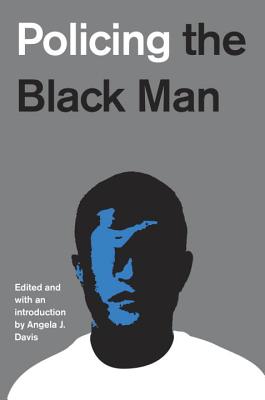 Staff Reviews
---
Do you want a taste of racial history without havingt o commit to time periods or movments? This the book for you. Inside the covers is a glimpse at the world that is all around us and how we got to this place. From slavery, to Jim Crow, to the war on drugs, to the housing crisis. The essays are written by those working for human rights, lawyers, policy members and other brilliant minds in the middle of the racial tension.
— From
What Mackenzie is reading
Description
---
A comprehensive, readable analysis of the key issues of the Black Lives Matter movement, this thought-provoking and compelling anthology features essays by some of the nation's most influential and respected criminal justice experts and legal scholars.

Policing the Black Man explores and critiques the many ways the criminal justice system impacts the lives of African American boys and men at every stage of the criminal process, from arrest through sentencing.  Essays range from an explication of the historical roots of racism in the criminal justice system to an examination of modern-day police killings of unarmed black men. The contributors discuss and explain racial profiling, the power and discretion of police and prosecutors, the role of implicit bias, the racial impact of police and prosecutorial decisions, the disproportionate imprisonment of black men, the collateral consequences of mass incarceration, and the Supreme Court's failure to provide meaningful remedies for the injustices in the criminal justice system. Policing the Black Man is an enlightening must-read for anyone interested in the critical issues of race and justice in America. 
About the Author
---
ANGELA J. DAVIS is a professor of law at the American University and a former director of the D.C. Public Defender Service. She is the author of Arbitrary Justice: The Power of the American Prosecutor and the coeditor of several books on criminal law and procedure. She has also written many articles and contributed chapters to many books on prosecutorial power and racial disparities in the criminal justice system.
Praise For…
---
"Somewhere among the anger, mourning and malice that Policing the Black Man documents lies the pursuit of justice. This powerful book demands our fierce attention."
—Toni Morrison


"Like Michelle Alexander's The New Jim Crow:  Mass Incarceration in the Age of Colorblindness or Ta-Nehisi Coates' Between the World and Me, Policing the Black Man insightfully shows us why the encounter between black men and even black boys with the criminal justice system is, and long has been historically, fraught, reflecting larger social and economic relations between white and black Americans.   The essays collected here by Angela Davis effectively demonstrate how the  painful history of racial injustice in America informs a black male's experience of virtually every aspect of our system of justice, from arrest, through prosecution and sentencing, to incarceration.  This book is essential reading for all of us who love the concept of justice in America, and seek for its practical applications to live up to its theoretical ideals."
—Henry Louis Gates, Jr.


"Policing the Black Man is a social-political mitzvah. With statistics in one hand and true beating heart in the other these writers deconstruct the monolith of racism and the conscious and unconscious deadly intent of the powers that be."
—Walter Mosley


"Rigorous and chilling. This collection from leading academics and lawyers is profoundly unsettling but also fiercely illuminating. For all those working to see truth, reconciliation, and justice prevail in America, this collection is an essential and timely provocation."  
—Congressman Jamie Raskin (MD-8) 

 
"This essential anthology explains the deep American history of the alarming and unconscionable racial disparities in policing, prosecution, and mass incarceration. From the Black Codes to capital punishment, specific policies and propaganda have licensed serially violent overreactions to the mere sight and shape of black boys and men.  Yet this volume contains hope in its elucidation of the structural bases of such dangerous bias.  In decoding how such a tragedy came to be, the essays in this collection just might lead to the kind of understanding so necessary for the health and safety of all citizens, for trust in the institutions of law enforcement, and for the rehabilitation of justice itself."  
—Patricia Williams, MacArthur Fellow and John L. Dohr Professor of Law, Columbia Law School


"Angela J. Davis powerfully shows the American police and justice system are heavily biased against non-white Americans. Policing the Black Man is an indictment of American justice system and police. It is one of the best books on racism in America. This should put every American to shame."
—The Washington Book Review

"Lucid perspectives on how and why the United States criminal justice system often victimizes black males . . . An absorbing anthology, scholarly yet approachable."
—Kirkus Reviews