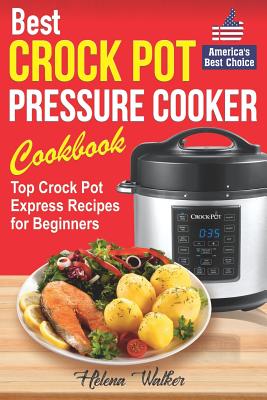 $12.75
Email or call for price.
Description
---
New to a Crock Pot Pressure Cooker?
Then this Top Crock Pot Express Recipes for Beginners is just for you
This cookbook contains a Wide variety of Simple and Delicious Crock Pot Express Recipes for your Crock Pot Express Multi-cooker, and will give you all the information about how to get the most out of your Crock Pot Express pressure cooker. This Multi Cooker recipe book contains:
Recipes for Chicken, Pork and Beef Crock Pot Express Meals on both Pressure and Slow cook settings.
Vegetable and Vegan Crock Pot Pressure Cooker Recipes for fresh and healthy meals.
Appetizers and Side Dishes for your Multi-Cooker.
A large variety of Beans, Grains and Soup recipes
Best Breakfast and Brunch Multi Cooker Recipes
Desserts
And many more
This complete Crock Pot Express cookbook will take care of your cooking worries once and for all. It will guide you in the best possible way to use your Cooking Pot, either as a slow cooker or as a quick and versatile electric pressure cooker.
**Filled With Pictures and Nutritional Info**
*You can also buy a full-color or black and white paper version of this book:
full-color edition - Simply press "See all formats and versions" above the price. Press left from the "paperback" button
black and white version - is the default first
Use these healthy and easy multi cooker recipes and start cooking today

Tags: crock pot pressure cooker recipes cookbook, crock pot instant pot, slow cooker pressure cooker recipes, crockpot pressure cooker recipes, crock pot express cookbook, crock pot express pot, multi cooker recipes, multicooker cookbook vegetarian, multi cooker cookbook.