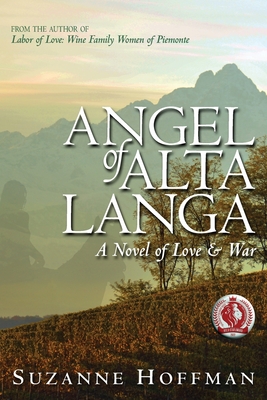 $20.00

Not Currently On The Shelf, But We Can Ship It To You In 3-5 Days
Description
---
Alba, Italy, 1918. The Great War ends and pandemic rages in Piemonte. Fascism takes root in the ruins. Cornelia Bottero has lost her husband on the battlefield and her only child to influenza. Despite the risks, the wealthy widow charts her course to meet the moment and defy a regime that values women only as mothers of future soldiers.
Within Cornelia's circle are Sara, a spirited Barbaresco farm girl, and Doretta, the strong-willed daughter of a prominent Jewish banking family in Turin. Though from different worlds, they are both true Piemontese, united by courage, resolve, and a gift for friendship. As Fascist Italy descends into the hellish abyss of Hitler's Reich and his war against the Jews, Sara and Doretta see what adults do not see-cannot bear to see.
Cornelia senses their potential in the Resistance: Sara as a battlefield nurse, Doretta as a partisan. After Italy's surrender in 1943, the Nazis tighten their grip on Piemonte. The death count climbs as their liberation hangs in the balance.
Barbaresco, Piemonte, January 1946. The first post-war year dawns. Who has survived the madness to live on in a free, united Italy?
Angel of Alta Langa is a fast-paced, spellbinding saga of heartwarming emotion, unimaginable evil, gut-wrenching suspense, and abiding love inspired by real events. From the vineyards of Barbaresco and the forests of Alta Langa, to the putrid cells of a prison in Turin, experience the horror-and the humanity-of Piemonte's darkest years of the twentieth century.
About the Author
---
Suzanne Hoffman was born in New Orleans and raised in Louisiana's bayou country. She is an attorney and passionate storyteller. Suzanne's first book, Labor of Love: Wine Family Women of Piemonte, is an award-winning and groundbreaking collection of the life stories of generations of twenty-two wine families. Angel of Alta Langa: A Novel of Love and War is Suzanne's second book and debut historical novel. Although for most of her life she called the Louisiana and Switzerland home, Suzanne and her husband, Dani, now reside in the heart of the Colorado Rockies.