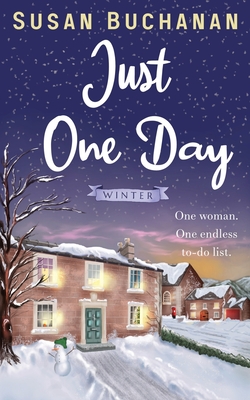 $12.99

Not Currently On The Shelf, But We Can Ship It To You In 3-5 Days
Description
---
'Perfect for fans of Why Mummy Drinks.'
Thirty-eight-year-old Louisa has a loving husband, three wonderful kids, a faithful dog, a supportive family and a gorgeous house near Glasgow. What more could she want?
TIME.
Louisa would like, just once, to get to the end of her never-ending to-do list. With her husband Ronnie working offshore, she is demented trying to cope with everything on her own: the after-school clubs, the homework, the appointments ... the constant disasters. And if he dismisses her workload one more time, she may well throttle him.
Juggling running her own wedding stationery business with family life is taking its toll, and the only reason Louisa is still sane is because of her best friends and her sisters.
Fed up with only talking to Ronnie about household bills and incompetent tradesmen, when a handsome stranger pays her some attention on her birthday weekend away, she is flattered, but will she give in to temptation? And will she ever get to the end of her to-do list?
A feel-good, heart-warming story of family and friendship. Ideal for fans of Fiona Gibson.
'This fresh, well-paced story will have you groaning in sympathy as things go from bad to worse.' Book Escapes BabsW67