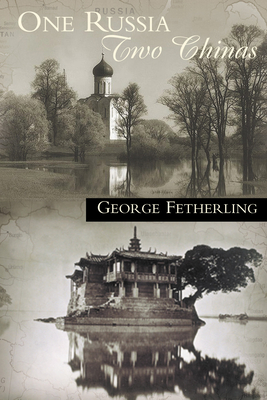 Description
---
A travel narrative written over the course of ten years, One Russia, Two Chinas is about change and resistance to change in the postmodern world. In 1991, when the Soviet Union was about to morph into the Russian Federation, George Fetherling found himself in Moscow. He both marched with the workers in the last-ever Communist May Day parade and observed, at ground level, the new Russia's love of the marketplace.
Fetherling then went overland to China. His entry point was Beijing, which at that moment was girding itself for the first anniversary of the Tiananmen Square massacre. Later that same year he journeyed to Taiwan, then in its final days as a dictatorship. He returned there mid-decade when the "Other China" had become a democracy, in order to note the differences and similarities.
This is old-fashioned travel writing, with vivid prose, bizarre characters, and crystallizing descriptions. But its also a valuable document that freezes some important world events for close inspection.
About the Author
---
George Fetherling is a poet, fiction writer, and voyager. His other books include Travels by Night: A Memoir of the Sixties and such travel narratives as Three Pagodas Pass: A Roundabout Journey to Burma and Running Away to Sea: Round the World on a Tramp Freighter. He lives in Vancouver and writes a books-and-ideas column for the Vancouver Sun.