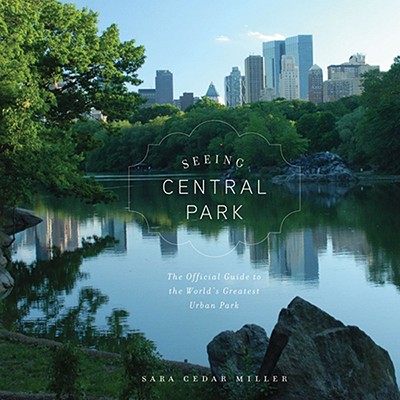 Description
---
For more than 150 years, Central Park has been the centerpiece of New York City, drawing more than 25 million visitors each year. In Seeing Central Park, Sara Cedar Miller, the official historian and photographer of the Central Park Conservancy, takes readers through America's most popular and celebrated park, where natural and manmade features are interwoven into a spectacular work of public art. Combining superb research and writing with breathtaking photographs, Seeing Central Park is not only a gorgeous gift book, but also a guide through every significant design feature in the park, from the largest, such as the Reservoir, to the smallest, such as the intricate carvings in the stonework surrounding Bethesda Terrace.

Seeing Central Park also reveals many newly renovated and restored designs, including Bow Bridge, which has been canonized in countless films, and the Minto Tile Arcade near the famous Bethesda Fountain.

About the Author
---
Sara Cedar Miller is the photographer and historian emerita for the Central Park Conservancy.