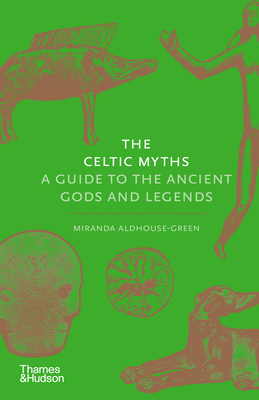 $24.95
Email or call for price.
Description
---
A beautifully produced guide to the world of Celtic mythology, bringing together archaeology, history, and fantastical stories to paint a vivid picture of Celtic heritage
From gods, heroes, and monsters to Druids, sorcerers, and talking animals,
The
Celtic Myths
explores every aspect of Irish and Welsh myths in this appealing and authoritative guide. Besides vividly retelling the tales, Miranda Aldhouse-Green brings her expertise in the archaeology of the Iron Age and particularly shamanism to bear on the mythical world she describes, with evidence as diverse as the Gundestrup Cauldron and the famous bog bodies.
Starting with a discussion of how myths are transmitted and by whom, Aldhouse-Green continues with an account of Irish and Welsh myths, their key actors and motifs, and themes such as heroes, animals, women, environment, and the Otherworld. The book concludes with a look at the influence of monastic chroniclers on the tales, which they preserved and adapted.
Boxed features, quotes from primary texts and contemporary sources, two-color illustrations, photographs, and drawings all come together to create a comprehensive guide for anyone interested in Celtic history or the history of myth as well as anyone who simply loves a good story.
About the Author
---
Miranda Aldhouse-Green is Professor of Archaeology at Cardiff University. She has published widely on the Celts, including for Dictionary of Celtic Myth and Legend, Exploring the World of the Druids, and The Celtic Myths.
Praise For…
---
This small but mighty volume is a thorough guide to Celtic mythology.
— Booklist/American Library Association

The perfect introduction for the modern reader to the enduring world of Celtic legend… Thoughtfully illustrated with the sacred objects, sites and landscapes that helped inspire these tales in the first place.
— Irish Voice

Excellent. . . . By recounting the rich and colorful stories found within these and other Celtic mythological works, Aldhouse-Green provides an engaging platform to discuss the literary motifs of the Celts with an eye to uncovering the nature of the enigmatic Celtic culture.
— Portland Book Review

Beautifully
illustrated.
— Irish American News