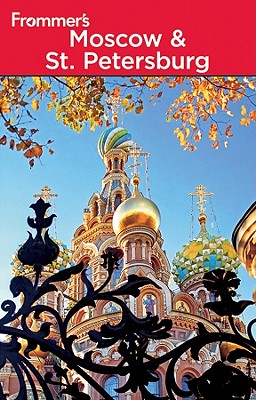 Description
---
Frommer's Moscow & St. Petersburg features gorgeous color photos of the sights and experiences that await you.
Our author, a former Moscow-based AP correspondent, hits all the highlights, from Red Squaqre to the Hermitage. She's checked out both cities' best hotels and restaurants in person, and offers authoritative, candid reviews that will help you find the choices that suit your tastes and budget.
You'll also get up-to-the-minute coverage of shopping and nightlife; detailed walking tours; accurate neighborhood maps; cultural insights; and side trips to Sergiev Posad's magnificent 14th-century monastery, the palaces of Peterhof and Tsarskoye Selo, and more.
Frommer's Moscow & St. Petersburg also includes a glossary of useful Russian terms and phrases.
About the Author
---
Angela Charlton moved to Russia in the early 1990s and spent most of the ensuing decade in the former Soviet Union working as a journalist. She was the Moscow correspondent for the Associated Press for six years, and she also studied in St. Petersburg and worked in Kiev. She is currently a journalist based in Paris.