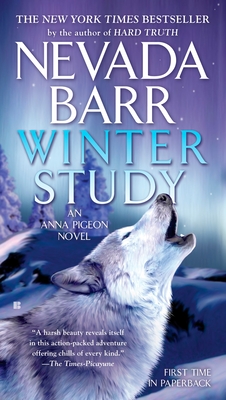 Other Books in Series
This is book number 14 in the An Anna Pigeon Novel series.
Description
---
Soon after Anna Pigeon joins the famed wolf study team of Isle Royale National Park in the middle of Lake Superior, the wolf packs begin to behave in peculiar ways. Giant wolf prints are found, and Anna spies the form of a great wolf from a surveillance plane. When a female member of the team is savaged, Anna is convinced they are being stalked, and what was once a beautiful, idyllic refuge becomes a place of unnatural occurrences and danger beyond the ordinary…
About the Author
---
Formerly an actress and a park ranger, Nevada Barr is now an award-winning and New York Times–bestselling novelist and creator of the Anna Pigeon mysteries, and numerous other books and short stories. She lives in New Orleans with her husband and various pets.