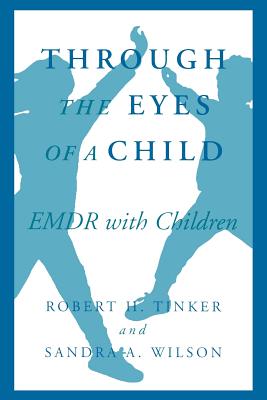 $37.00
Not Currently On The Shelf, But We Can Ship It To You In 3-5 Days
Description
---
This is the first book to explore the use of EMDR with children and adolescents.
Eye movement desensitization and reprocessing (EMDR) has helped thousands of adults haunted by traumatic events. But what about children? Millions of children witness violence in the home and in the streets. Many others are traumatized by accidents, natural disasters, abuse, and neglect. This book shows that EMDR can be successfully applied to children, which can ensure their mental health, growth, and development.
Through the Eyes of a Child
demystifies the application of EMDR for children, from the first session with the parents to later sessions with children at all developmental stages. The adult protocol is modified so that it can be applied to children as young as two years old (and possibly younger). A system of classification of childhood trauma that allows therapists to predict a child's response to EMDR is presented. Myriad cases illustrate the use of EMDR with various traumas. Many examples of simple traumas are presented, including automobile accidents, lightning strikes, bereavement, and specific phobias such as a fear of animals. In addition, cases illustrate success with complex traumas, where aspects of the trauma are ongoing and EMDR becomes part of several possible therapeutic interventions.
EMDR is also discussed as an intervention for children who have problems that are not caused by trauma. Case illustrations show how EMDR can be used with children with ADHD, anxiety, depressive, or reactive attachment disorders, as well as learning difficulties and somatoform disorders.
With its compelling, frank style,
Through the Eyes of a Child
will appeal to all who are interested in applying this revolutionary new therapy with children.
About the Author
---
Robert H. Tinker, Ph.D., is a psychologist in private practice specializing in using EMDR with children and adults. He has trained therapists around the world on the use of EMDR with children in many different settings.

Sandra A. Wilson, Ph.D., is Executive Director and Founder of the Spencer Curtis Foundation, which conducts research on EMDR with special populations.