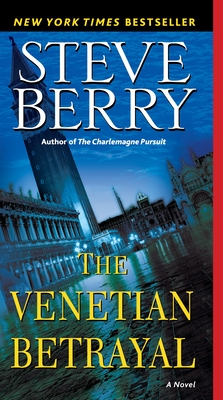 Other Books in Series
This is book number 3 in the Cotton Malone series.
Description
---
"[Steve Berry] has a genuine feel for the factual gaps that give history its tantalizing air of the unknown."—The New York Times Book Review

After narrowly escaping incineration in a devastating fire that consumes a Danish museum, Cotton Malone—former Justice Department agent turned rare-book dealer—learns from his friend, the beguiling adventurer Cassiopeia Vitt, that the blaze was neither an accident nor an isolated incident. As part of a campaign of arson intended to mask a far more diabolical design, buildings across Europe are being devoured by infernos of unnatural strength. Born from the ashes is a new Eastern European nation whose ruthless leader will soon draw Cotton into an intense geopolitical chess game against a shadowy cabal of power brokers. The prize lies buried with the mummified remains of Alexander the Great—in a tomb lost to the ages for  more than two thousand years. Trekking from Denmark 
to Venice to Central Asia, Cotton and Cassiopeia are determined to solve an ancient puzzle whose solution 
could destroy or save millions of people—depending on who finds the lost tomb first.

"There's nothing tastier than a globe-spanning mystery. . . . Berry's books excel at bringing out fascinating tidbits of history." —Richmond Times-Dispatch
About the Author
---
Steve Berry is the New York Times and #1 internationally bestselling author of The Lincoln Myth, The King's Deception, The Columbus Affair, The Jefferson Key, The Emperor's Tomb, The Paris Vendetta, The Charlemagne Pursuit, The Venetian Betrayal, The Alexandria Link, The Templar Legacy, The Third Secret, The Romanov Prophecy, and The Amber Room. His books have been translated into 40 languages with more than 18,000,000 copies in 51 countries.