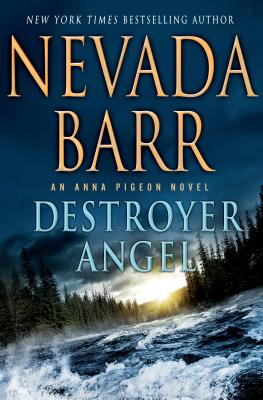 Other Books in Series
This is book number 18 in the Anna Pigeon Mysteries series.
Description
---
Anna Pigeon, a ranger for the U.S. Park Services, sets off on vacation—an autumn canoe trip in the to the Iron Range in upstate Minnesota. With Anna is her friend Heath, a paraplegic; Heath's fifteen-year-old daughter, Elizabeth; Leah, a wealthy designer of outdoor equipment; and her daughter, Katie, who is thirteen. For Heath and Leah, this is a shakedown cruise to test a new cutting edge line of camping equipment. The equipment, designed by Leah, will make camping and canoeing more accessible to disabled outdoorsmen.
On their second night out, Anna goes off on her own for a solo evening float on the Fox River. When she comes back, she finds that four thugs, armed with rifles, pistols, and knives, have taken the two women and their teenaged daughters captive. With limited resources and no access to the outside world, Anna has only two days to rescue them before her friends are either killed or flown out of the country, in Destroyer Angel, the New York Times bestseller by Nevada Barr.
About the Author
---
Nevada Barr is the author of the series of New York Times bestselling novels featuring Anna Pigeon, a law enforcement park ranger. Her novels include Winter Study, Borderline and Burn. She won the Agatha Award for Best First Novel for Track of the Cat. Like her character, Barr worked for the National Park Service as a park ranger before resigning to write full time. She had postings to such parks as Guadalupe Mountains National Park in Texas (where Anna Pigeon was created) and Natchez Trace Parkway in Mississippi. She lives in New Orleans.
Praise For…
---
"A harrowing survival story, well imagined and forcefully told, about a brutal act that inspires a weak woman to become a strong one." —Marilyn Stasio, New York Times Book Review, on The Rope
"Gripping . . . suspenseful . . . a tightly coiled story about trust and rebuilding a life, set against a stunning landscape." —Sun Sentinel on The Rope
"Barr writes with a cool steady hand about the violence of nature and the cruelty of man." —New York Times Book Review
"Outstanding . . . Anna's complex personality continues to elevate the series. " —Publishers Weekly (starred) on Burn
"Nevada Barr is one of the best." —The Boston Globe
"Another awesome winner for Barr!" —Library Journal on The Rope
"A fast-moving, unforgettable tale." —Times-Picayune (New Orleans) on The Rope
"Barr creates possibly her most riveting story yet." —Charlotte Observer on Burn