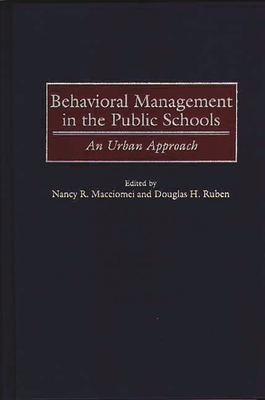 Description
---
Macciomei and Ruben provide the first compendium entirely devoted to the exigency and pathology of serious teen aggression, including homicidal and combative problems. It responds to the national wave of school shootings and teen crime dangerously threatening classrooms. Failures of traditional disciplinary practice cause perennial frustrations for principals, teachers, and school districts in general.
This professional guide steps up to the challenge of this chaos and provides empirically tested methods for classroom application including advancing steps to integrate school and community, alternative assessments, cultural diversity programming, and peer-mediation innovations. Easy-to-use methods based in research discussion prove that public school systems can win the war against urban oppression.
About the Author
---
NANCY R. MACCIOMEI is an adjunct faculty member at the University of North Carolina at Charlotte, and Assistant Principal and Consultant in the Charlotte, North Carolina Public School Systems. Her articles frequently appear in Teaching Exceptional Children and Journal of Exceptional Children.DOUGLAS H. RUBEN is a psychologist and national consultant on family therapy, addictions, and media psychology. Dr. Ruben is author or coauthor of more than 40 books and 100 professional articles, including 5 books published under the Greenwood imprint. He is on the editorial board of the The Forensic Examiner, and frequent reviewer for Journal of Experimental and Behavior Therapy.