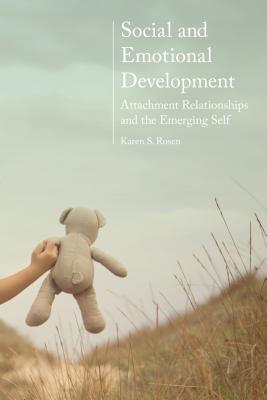 $55.99
Not Currently On The Shelf, But We Can Ship It To You In 3-5 Days
Description
---
Bringing together key theories and research in a unique integrative approach, Karen Rosen guides the reader through the fascinating and interrelated themes of attachment and the self. In this comprehensive overview, she examines developing relationships with caregivers, siblings, peers and friends from infancy through to adolescence.
Suitable as a core text for advanced-level modules on social and emotional development

About the Author
---
Dr. Karen Rosen is Associate Professor in the Department of Psychology at Boston College, where she teaches courses in developmental and clinical psychology. She also serves as the Director of the Psychology Honors Program and of the Undergraduate Clinical Concentration. In addition, as a Senior Staff Psychologist at Brookline Psychological Services, her clinical practice focuses on a range of psychological issues, including attachment and self-related disorders. Dr. Rosen received her Ph.D. from Harvard University. Her research on parent-child attachment relationships and sibling relationships has been published in many scholarly journals and in several edited books. She has presented her work at both national and international conferences.