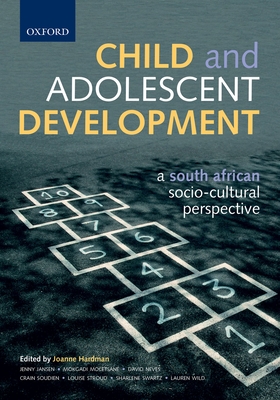 $49.95
Email or call for price.
Description
---

Child and Adolescent Development introduces entry-level students of Developmental Psychology to the psychological aspects of a child's development with specific application to the South African environment featuring local case studies and examples, as well as South African research.
The book adopts a socio-cultural perspective to development, deriving theoretically from the work of Vygotsky and Luria. This is particularly useful in the South African context as it focuses on how the socio-cultural context shapes (and is shaped by) the child's developing cognitive functions. The book also focuses on developing students' cognitive skills by building conceptual bridges and using accessible language.