East of Denver (Paperback)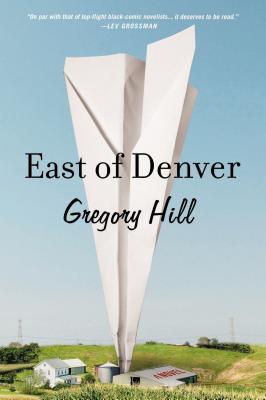 Staff Reviews
---
Staycey Williams returns to the family farm on the Eastern Plains to bury his cat. But, his quick trip from Denver turns into an unexpected move when he discovers his father is sliding deeper into senility. The small-town life Stacey had escaped comes rushing back as he reconnects with high school chums, battles the crooked banker, and realizes just how little he knows about farming. Poignant and funny, Hill's debut is perfect for every father, every son, and anyone who has lived through the role reversals that can happen in a family as child becomes care-giver.
— From
What Christopher is reading
Description
---
Winner of the 2013 Colorado Book Award for Literary Fiction - a poignant, darkly comic debut novel about a father and son finding their way together as their livelihood inexorably disappears

This is writing on a par with that of top-flight black-comic novelists like Sam Lipsyte and Jess Walter, and it deserves to be read. Lev Grossman, bestselling author ofThe Magicians
When Stacey Shakespeare Williams returns to the family farm in eastern Colorado to bury his dead cat, he finds his widowed father, Emmett, living in squalor. There's no money, the land is fallow, and a local banker has cheated the senile Emmett out of the majority of the farm equipment and his beloved Cessna.
Unemployed and without prospects, Shakespeare settles in as caretaker to both his dad and the farm while simultaneously getting drawn into an unlikely clique of former classmates. Threatened with the farm's foreclosure, Shakespeare, Emmett, and his misfit friends hatch a half-serious plot to rob the very bank that stole their future.
About the Author
---
Gregory Hill works at the University of Denver library and plays in The Babysitters, a rock-and-roll power trio that includes his wife on drums. They live in Denver.