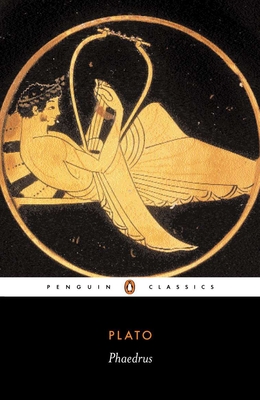 $12.00

Not Currently On The Shelf, But We Can Ship It To You In 3-5 Days
Description
---
Phaedrus is widely recognized as one of Plato's most profound and beautiful works. It takes the form of a dialogue between Socrates and Phaedrus and its ostensible subject is love, especially homoerotic love. This new translation is accompanied by an introduction, further reading, and full notes on the text and translation that discuss the structure of the dialogue and elucidate issues that might puzzle the modern reader.

For more than seventy years, Penguin has been the leading publisher of classic literature in the English-speaking world. With more than 1,700 titles, Penguin Classics represents a global bookshelf of the best works throughout history and across genres and disciplines. Readers trust the series to provide authoritative texts enhanced by introductions and notes by distinguished scholars and contemporary authors, as well as up-to-date translations by award-winning translators.
About the Author
---
Plato (c.427-347 BC) stands with Socrates and Aristotle as one of the shapers of the whole intellectual tradition of the West. He founded the Academy in Athens, the first permanent institution devoted to philosophical research and teaching, and theprototype of all Western universities. Plato wrote over twenty philosophical dialogues, appearing in none himself. (Most have Socrates as chief speaker.)

Christopher Rowe is a Professor of Greek in the University of Durham, and from 1999-2004 held a Leverhulme Personal Research Professorship. His books include Plato, The Cambridge History of Grek and Roman Thought, and New Perspectives on Plato, Modern and Ancient. He has also translated, and/or written commentaries on Plato's Phaedro, Statesman, and Symposium. His present project is a comprehensive treatment of Plato's strategies as a writer of philosophy.